Om konstnären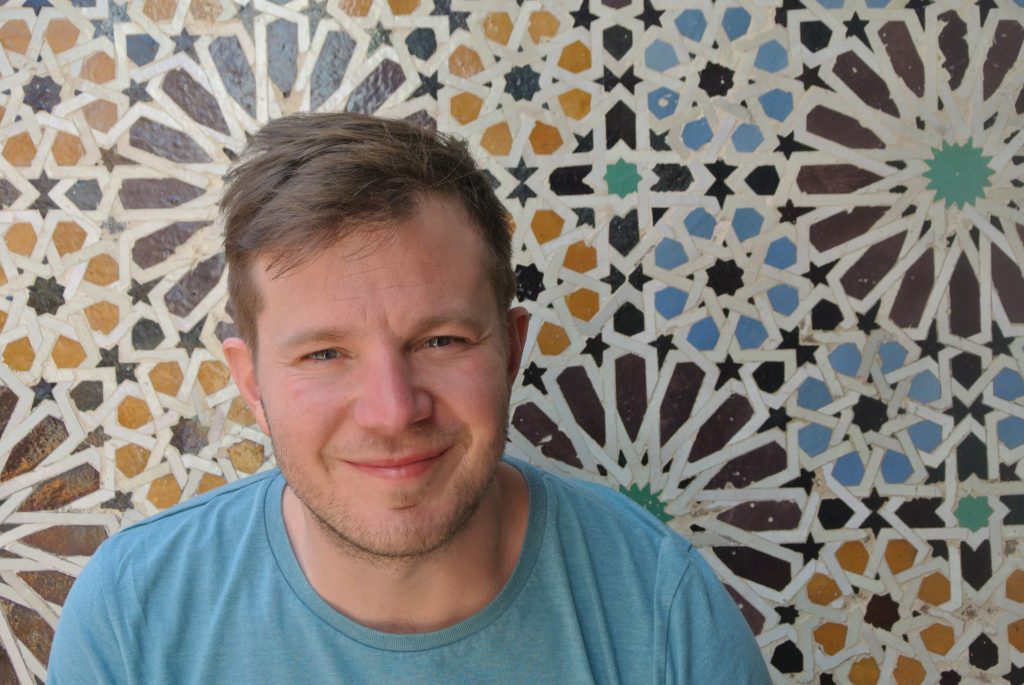 Per is born in Malmö 1984. He studied painting with the artist Peenti Melarti in 2005 and 2006. In 2008 Per was invited to study art at TCG Nordica in Kunming, China.
He has exhibited his works all over the world and is a established artist.
Artist Statement:
My new paintings are inspired by gardens from the Mediterranean coast of Turkey.
These different gardens were full of shapes and structures of different plants. Palm trees, bougainvillea, oleander, trumpet flower, geraniums… The feeling was exotic and very different compared to our own flora here in Sweden.
And the light… There was something about the light in these gardens and how it interacted with the different structures, illuminating foliage and creating spaces full of contrast.
My paintings are an expression of what I saw and felt during my time in these gardens.